___________________________________________________________________________________________
Advance #11 (a.k.a. "Big Mouth")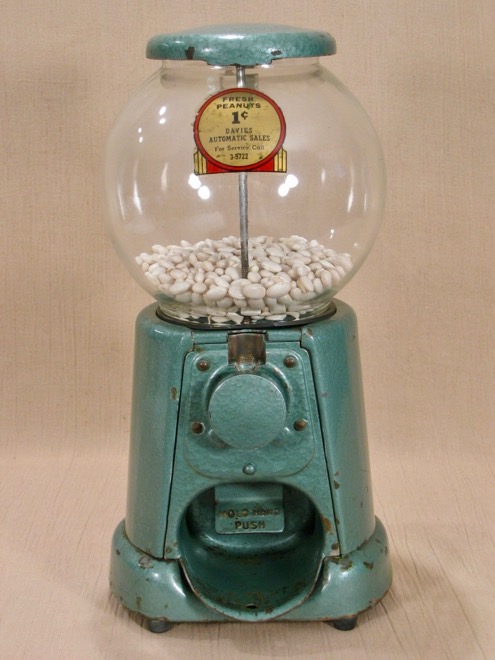 Advance Machine Company, Chicago, IL, c. 1925, 16 1/2". This is made of rolled steel and vends a handful of peanuts or candy for a penny. This is the sister machine to the Advance Model D gumball machine, but is less common.
This particular example was found in rural Wisconsin by a collector, who sold it to another collector who eventually sold it to me. It's unusual in 2 regards: It has a cast iron lid instead of a steel lid, and it has a round knob on the front rather than the bent thick wire usually found on Advance Model D and Big Mouth mechanisms. The color is unusual but not unheard of on this era of Advance machines, almost all of which were painted red.
This example is 100% original.
___________________________________________________________________________________________
___________________________________________________________________________________________
©Small Vintage Vending 2003-2009