___________________________________________________________________________________________
Automaten "Edgar Kohler" Peanut Machine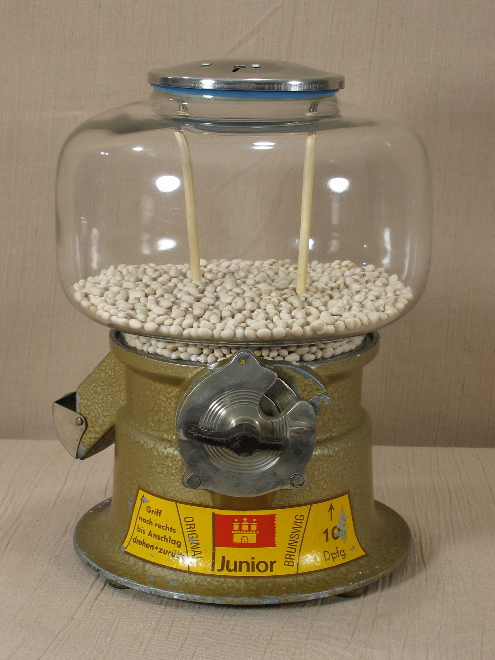 c. 1950s, 12". I don't know much about this model. It's not listed in Silent Salesmen Too and in the US it's kinda hard to find but it's not rare. It's a German machine made by the same company that produced the cast iron Automaten Vertrieb Crimmitshchau in the 1920s. This machine has an aluminum body and a steel lid, but has the same mechanism as the earlier Automaten. It takes a German 10 pfennig coin that's the same size as an American nickel. I'm calling this an "Edgar Kohler" machine because the paper tag on the side says that, but I'm sure that's a vendor or distributor and not the manufacturer.
You now know as much as I do about this model.
I no longer own this machine.
___________________________________________________________________________________________
___________________________________________________________________________________________
©Small Vintage Vending 2009