___________________________________________________________________________________________
British Automatic Co. Ltd. aspirin vendor

England, c. probably 1920's or 1930's, 30 1/4". I love this machine! It's got everything a collector could want: It's vends something (a little) unusual, the design is uncommon, its visual appeal is great, it's well-built and in great condition, and neither of my next-door neighbors has one, making it rare. For all I know every third house in Leeds has one, but I doubt it. I came across this at the Chicagoland show in 2007 and was immediately smitten. It's made of heavy steel and vends aspirin.
I love the design (did I mention that?), but it appears to have been inspired directly by the design of the traditional English telephone booth: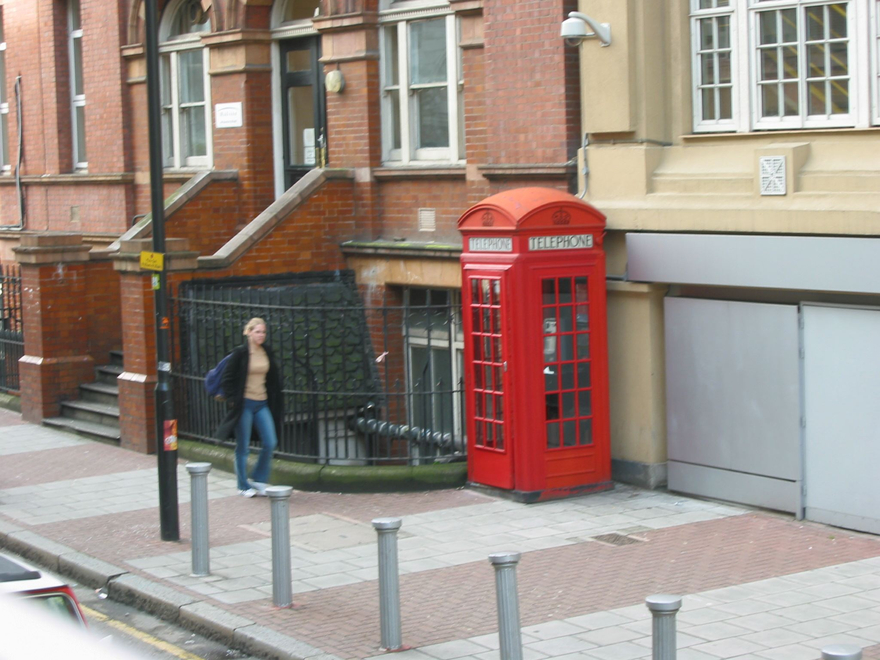 Not that I'm complaining, but I've wondered why. Answers I've considered: 1) This design is embedded in the DNA of English men and women, and they keep reverting to it unconciously; 2) The aspirin vendors were intended to be strategically placed next to (or even in) the telephone booths, and therefore were designed to complement the booth design; 3) English marketing gurus figured out that Americans love the English booth design, so decided to capitalize on that love; or 4) The aspirin vendor was designed by the same guy who designed the phone booth, and it's all he knew how to do! Any of these reasons are good enough for me---I love the design whatever its inspiration.
The example above is 100% original---the vendor, that is; the phone booth's probably been repainted.
___________________________________________________________________________________________
___________________________________________________________________________________________
©Small Vintage Vending 2003-2009