___________________________________________________________________________________________
Clawson Stick Candy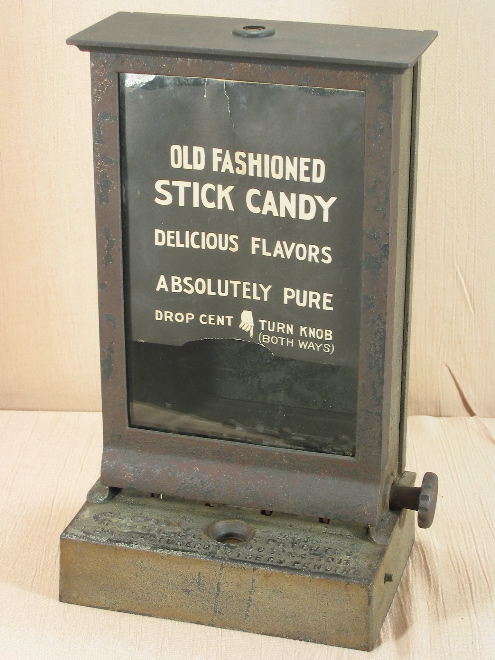 Clawson Machine Co., c. 1917, 15 1/2". I've seen more original advertisements for this machine than I've seen of the machines themselves. In fact, I'd been interested in it for years and never saw one for sale. This is still the only one I've seen for sale.
This machine defines the word "solid." It's as dense as any machine I own. The base and lid are thick cast iron, while the sides are thick sheet metal or may also be cast iron. It's not that big, but it weighs more than a small boat anchor. According to Silent Salesmen Too, this model also sold rolled gum, and I'd imagine the only difference between that machine and this one is the front sign.
This example is 100% original. Silent Salesmen Too says that these had a tiger-striped finish, but I see no remnants of that on this one. This one has ancient brown-olive paint in very good condition.
___________________________________________________________________________________________
___________________________________________________________________________________________
©Small Vintage Vending 2003-2009