___________________________________________________________________________________________
Kone Klutch Stamp Vendor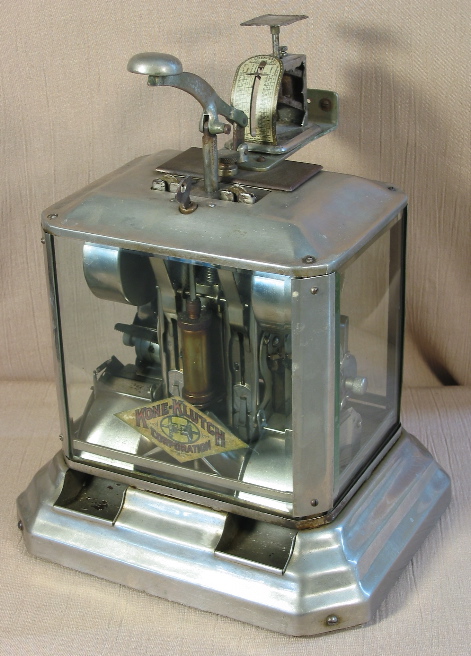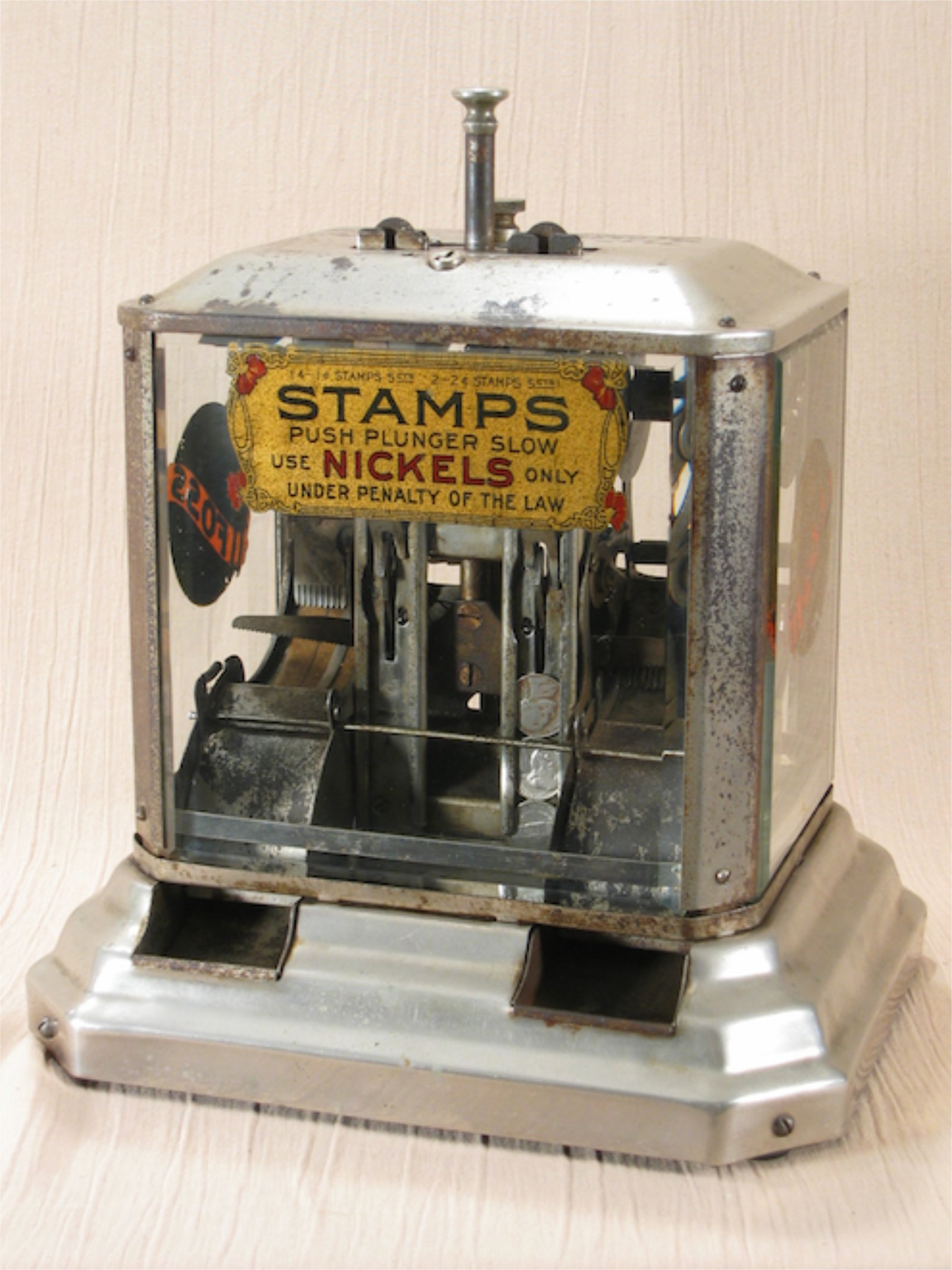 Kone Klutch Corp., c. 1911, 14 1/2" with scale, 12 1/4" without scale to the top of the plunger. The Kone Klutch is the Mansfield of stamp vendors, but much less common. Like the Mansfield, the Kone Klutch has a nearly all-glass case supported by a metal framework, and you can see all the works inside. The result is an impressive and elegant display. The scale on top is correct, although most Kone Klutches don't have one. It may have been an optional feature or it may have been standard but didn't survive through the years, or maybe there's yet another reason.
According to Silent Salesmen Too, this machine sold either four 1¢ stamps or two 2¢ stamps for a nickel. Stamps weren't yet perforated, so the machine uses a guillotine to slice through the rolls in (hopefully) just the right spot. The guillotine was activated by the customer pushing down on the rod on top of the machine.
I've seen two versions of this model, which I presume represent different eras. The machine above left is made of aluminum and has a scale. The machine on the right is similar but is made of plated steel, which I believe makes it an earlier example. I don't see a place to attach a scale on the right example, and I don't see any suggestion that one was ever attached. The striking feature of the machine on the right is the decals on the front, side, and rear glass---they're stunning! Looking through the glass you can see that some aspects of the mechanism differ between the 2 examples, which is consistent with my belief that one is earlier than the other.
The examples above are 100% original except for the front glass and decal on the left machine. They're new but are exact duplicates of the originals, and whoever replaced them did a great job.
___________________________________________________________________________________________
___________________________________________________________________________________________
©Small Vintage Vending 2013