___________________________________________________________________________________________
Northwestern Art Granite Match Vendor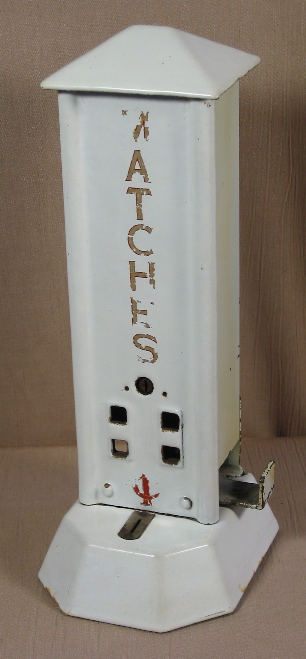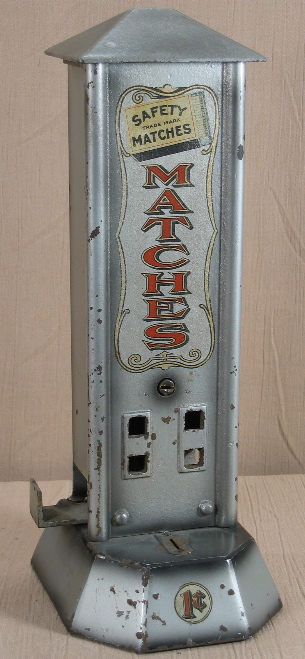 Northwestern Corporation, Morris, IL, c. 1920s or 1930s, 15 1/2". The Art Granite is a solid 2-column vendor. The top, front, and base are cast iron and are attached to each other to form one unit. On some machines these are porcelainized and on some they're painted. Silent Salesmen Too doesn't mention painted versions of this model, thus implying they were all porcelainized. However, few of the examples I've seen have been porcelainized; most have been painted. The rear compartment houses 2 columns; the "column" part of the rear unit is painted sheet sheet metal, and the bottom "mechanism" part is painted cast iron.
The Art Granite was adjustable for regular or half-size boxes. A later version dispensed 2 boxes for a nickel; that variation is much scarcer than the one-penny-per-box model.
The examples above are 100% original and represent the porcelainized and painted versions. The decal on the painted version is (in my opinion) awesome and makes the machine.
___________________________________________________________________________________________
___________________________________________________________________________________________
©Small Vintage Vending 2003-2009