___________________________________________________________________________________________
Razor Vendor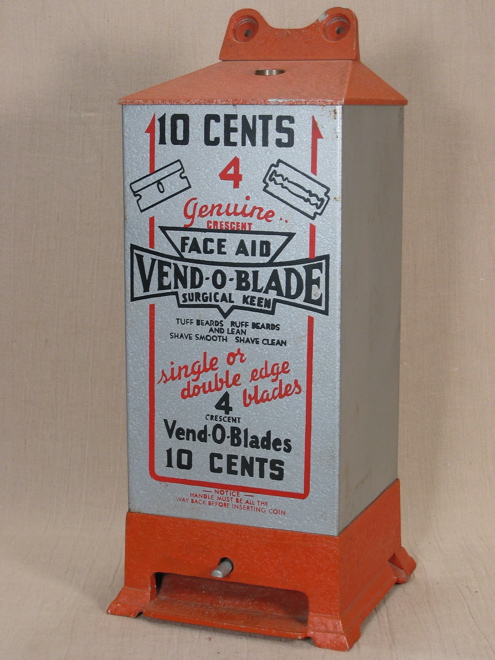 Maker unknown, c. 1930's or 40's, 16". I know very little about this machine. It has a big brother that I've seen occasionally but it's not nearly as cute as this one. This is one of only 3 examples I've seen of this model, so this one appears to be much harder to find.
The (gray) body is sheet metal, while the (burnt orange) base and top are cast aluminum. The graphics---as you can see---make this machine. It says everything I'd say here about how it works, so I'll stop here.
The machine above is 100% original and in excellent condition.
___________________________________________________________________________________________
___________________________________________________________________________________________
©Small Vintage Vending 2003-2009