___________________________________________________________________________________________
Sweetette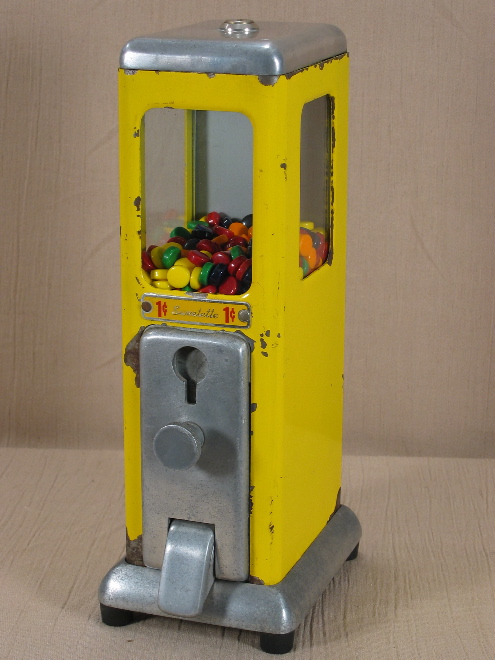 c. 1930's (estimated), 13". I never owned this machine, but it was in my possession for 2 weeks after I bought it at an auction for a friend. I figured I might as well add it to the site since it was so handy.
The Sweetette is an interesting machine. It's shaped more like a thick textbook than a vending machine. Much deeper than wide, it's made mostly of thick painted sheet metal. I don't know much about this machine other than that. Silent Salesmen Too has only the sparsest information, so it appears that Bill Enes didn't know much about it, either.
I've seen a couple of examples live, and maybe 3 or 4 on ebay. It's not quite rare, but it's pretty scarce. I know that red and yellow were original colors. There may have been others, but I haven't seen them.
The example above is 100% original.
___________________________________________________________________________________________
___________________________________________________________________________________________
©Small Vintage Vending 2003-2009